First and Second Round March Madness Upsets & Recap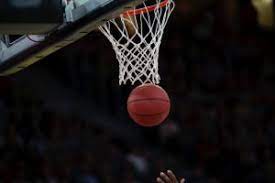 Every year 64 college basketball teams gather to compete in March Madness. This year's games are taking place in Orlando, Birmingham, Des Moines, Sacramento, Albany, Greensboro, Columbus, Denver, New York, Las Vegas, Louisville, Kansas City, and Houston.
The tournament tipped off to an unexpected start as No.13 Furman stunned No.4 Virginia with a last-second three to take the lead. Virginia head coach Tony Bennet referred to the loss as a "Gut Punch."
Virginia was not the only heavily favored team to suffer an upset on Thursday as No.2 Arizona fell to No.15 Princeton despite a 22-point performance from Arizona forward Azuolas Tubelis. After the loss, Wildcats coach Tommy Lloyd gave Princeton their credit. "We ran into a good team today that made all the right plays at the right time," Lloyd said.
As the round of 16 came to an end on Friday, the surprises were not done as No.1 Purdue fell to No.16 Fairleigh Dickinson. Purdue is the second one seed to ever lose to a 16-seed in tournament history and were the second most likely team to win the tournament only behind Alabama.
Round of 32 began with all three one-seeds slated to play. No.1 Alabama and No.1 Houston cruised through their games both with double-digit wins. However, defending champs No.1 Kansas did not fare the same. Kansas faced off against No.8 Arkansas in a close game that resulted in the Razorbacks holding off the heavy favorites to win the game and eliminate the second one seed from the tournament. "That's as great a win as I've ever been a part of," Arkansas head coach Eric Musselman said.
Finally, to close the round of 32 and set the sweet sixteen No.3 Gonzaga faced off against No.6 TCU. The Bulldogs were slight favorites and looked to win their eighth straight game. After a closer-than-expected game, the Bulldogs prevailed and will face No.2 UCLA in their eighth straight sweet sixteen. The sweet sixteen is set with many unexpected names looking to touch basketball greatness and secure a spot in the elite eight.